APSARA NATIONAL AUTHORITY - SIEM REAP - KINGDOM OF CAMBODIA
Environment, Water & Forestry management
សត្វស្លាប៣ប្រភេទចំនួន២០ក្បាល និងទោចមកុដ១គូបានដោះលែងបន្ថែមក្នុងព្រៃធម្មជាតិនៃឧទ្យានអង្គរ
ព័ត៌មានផ្សេងៗអំពី បរិស្ថាន ទឹក និងព្រៃឈើ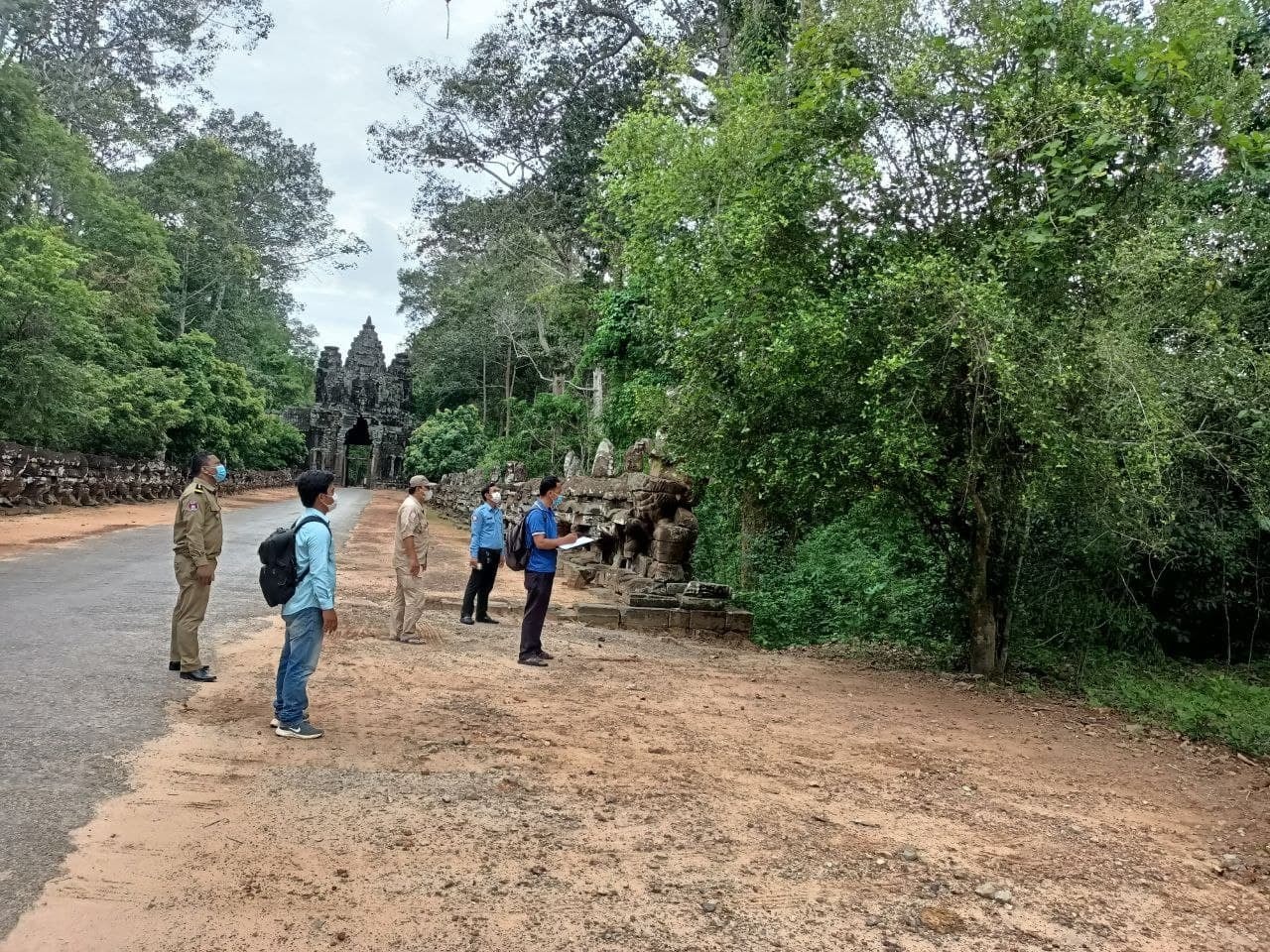 នៅឧទ្យានរលួសនៃរមណីយដ្ឋានអង្គរមានប្រាសាទមួយចំនួនដូចជាប្រាសាទបាគង ប្រាសាទលលៃ ប្រាសាទព្រះគោ។ល។ ដែលភ្ញៀវទេសចរបានស្គាល់ ក៏ប៉ុន្តែនៅជុំវិញប្រាសាទបាគង ក៏មានប្រាសាទឥដ្ឋតូចៗចំនួន២៤ ដែលខ្លះនៅរក្សារូបរាង ខ្លះទៀតខូចខាតនៅសល់តែគ្រឹះ។
MANAGEMENT OF THE HYDRAULIC NETWORK
It should be remembered that the WATER monuments (barays, basins) and the hydraulic network (by canals) through the 40,000-hectare site are part of Angkor's identity through centuries and constitute essential elements of its authenticity. Its conservation, in the best possible condition, is imperative for safeguarding the Outstanding Universal Value of Angkor (OUV). APSARA National Authority is continuously and through regular efforts, attached to: Continuation of the rehabilitation works of the historic hydraulic system, thus an on-going project such as the repair of certain parts of the Baray's dykes, another, no less considerable, has been submitted for the opinion of the Ad Hoc Experts, namely the cleaning and re-filling of the ancient canal known as "OROKA", an important element of the historic route, Permanent fight against floods which can endanger both the integrity of Angkor and the lives of the people who traditionally live there. Finally, it should be noted that to ensure the rehabilitation of the SIEM REAP river (zone 3 of the Zoning Plan) an important part of the Angkorian hydraulic system, operation within the framework of a major road network rehabilitation project to which the Royal Government has allocated 150 million dollars for the development of 38 roads, several ministries and the Province of Siem Reap, n cooperation with the APSARA National Authority, are working to clean it up, enhance its environment and beautify its banks. This large-scale operation involves the transfer, out of Angkor Site, of the population illegally settled along the banks. The reception area for this population is at RUN TA EK, outside the site classified on the World Heritage List.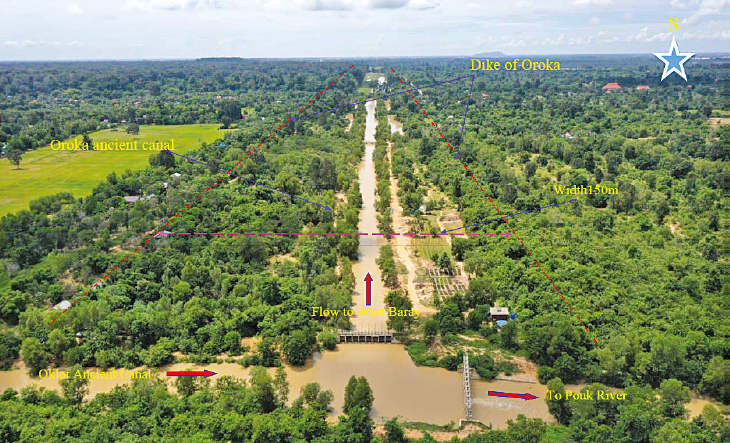 MANAGEMENT OF THE FOREST AND THE LANDSCAPE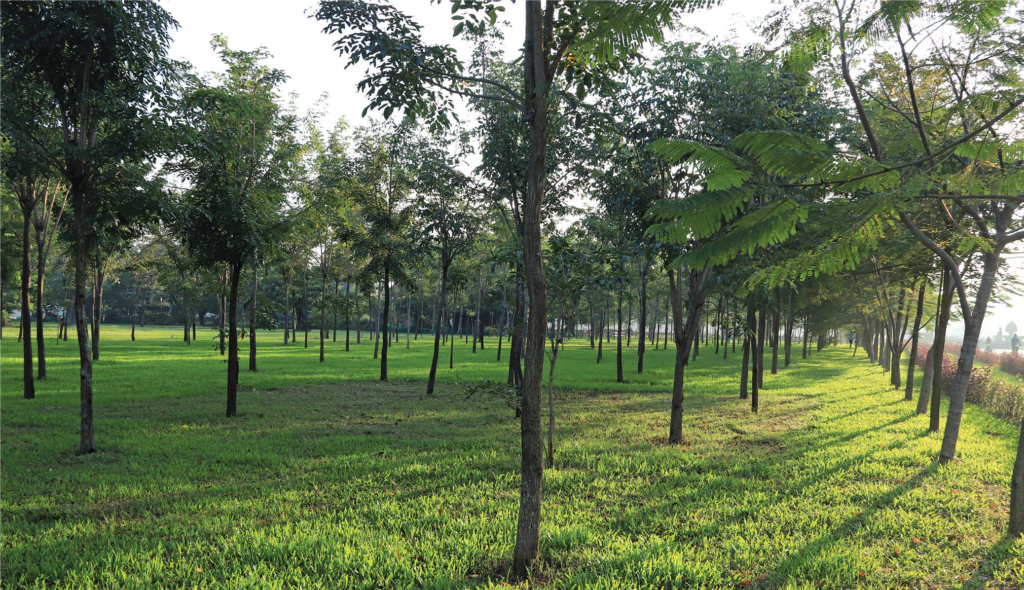 Like Water, Forest and plants in general are part of the history and cultural landscape of ANGKOR. Any damage to their integrity constitutes a threat to the Outstanding Universal Value of the site. Department of Forestry and the Environment devoted most of its efforts (by continuing the implementation of programs started in 2018) to the planting of trees in Angkor Site (14781 in total in 2020). Likewise, in the nurseries belonging to APSARA, 152,662 precious wood plants were grown and an organic compost program started. At the same time, the "Garden of Spices", built in 2006-2007, was revitalized in 2019 with the aim of creating Botanical Garden in Angkor Site.