Preah Norodom Sihanouk-Angkor Museum
     The museum is a joint establishment between Apsara Authority and Sophia University with the funding from AEON 1% club (Japan) in order to exhibit and preserve the artifacts discovered at Banteay Kdei Temple. From its opening in 2008 the museum has gradually expanded its exhibition and programming.
Today, the museum houses three exhibitions of objects found during archaeological excavation in the park of Angkor. These objects ranging from rare Buddha images to pottery will contribute more to your understanding of monuments that you have visited or you are going to visit. On request, our museum provides archaeology-trained guides.
EXHIBITIONS AT THE MUSEUM
Buddha Statues Exhibition (Banteay Kdei Temple)
     In 2000 and 2001 Sophia University research team and Khmer archaeologists discovered 274 pieces of statues in a single cache. These artifacts offer us a unique testament to the history of Buddhism during the Angkor period. Belonging to different styles, they explain the evolution of Khmer art. Moreover, you will see a thousand Buddha stele unearthed in Angkor as well as 3D models of some displayed statues.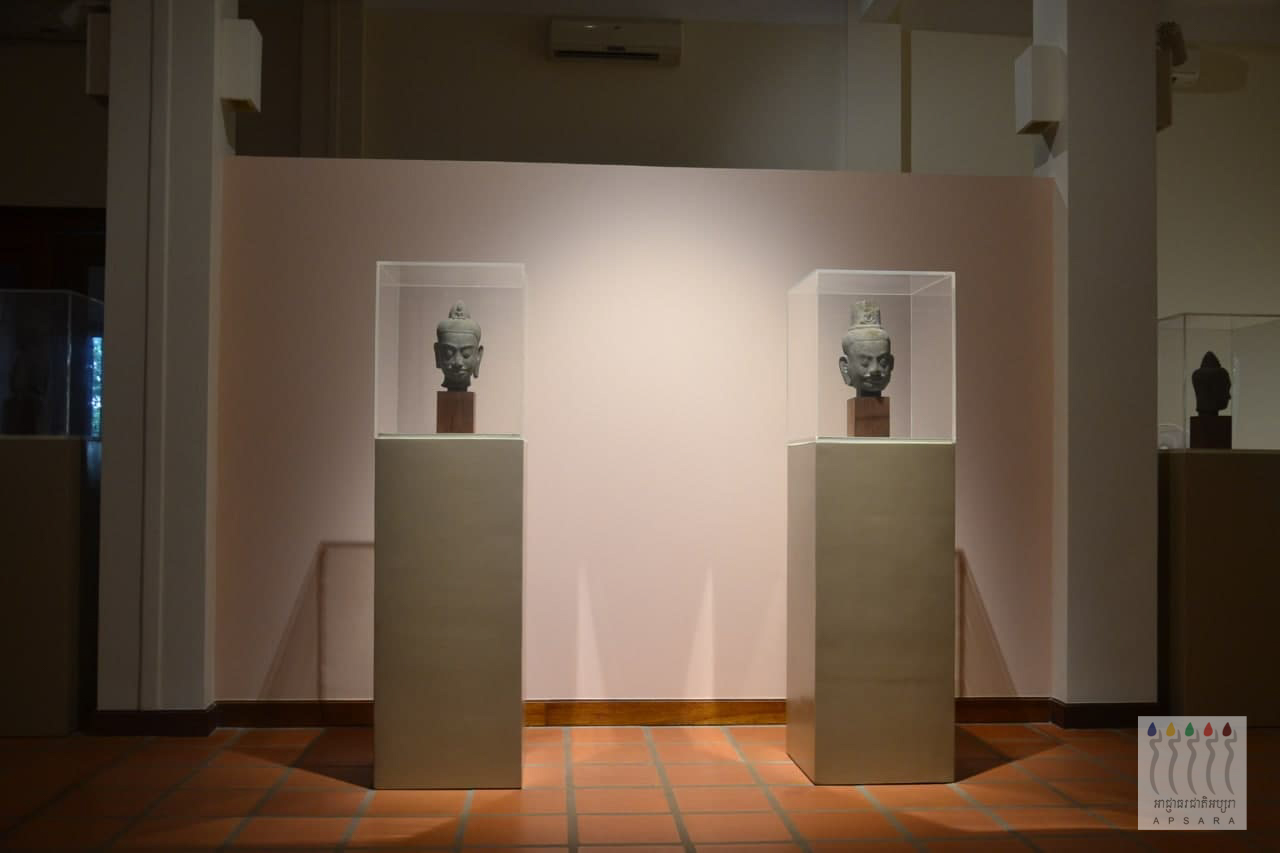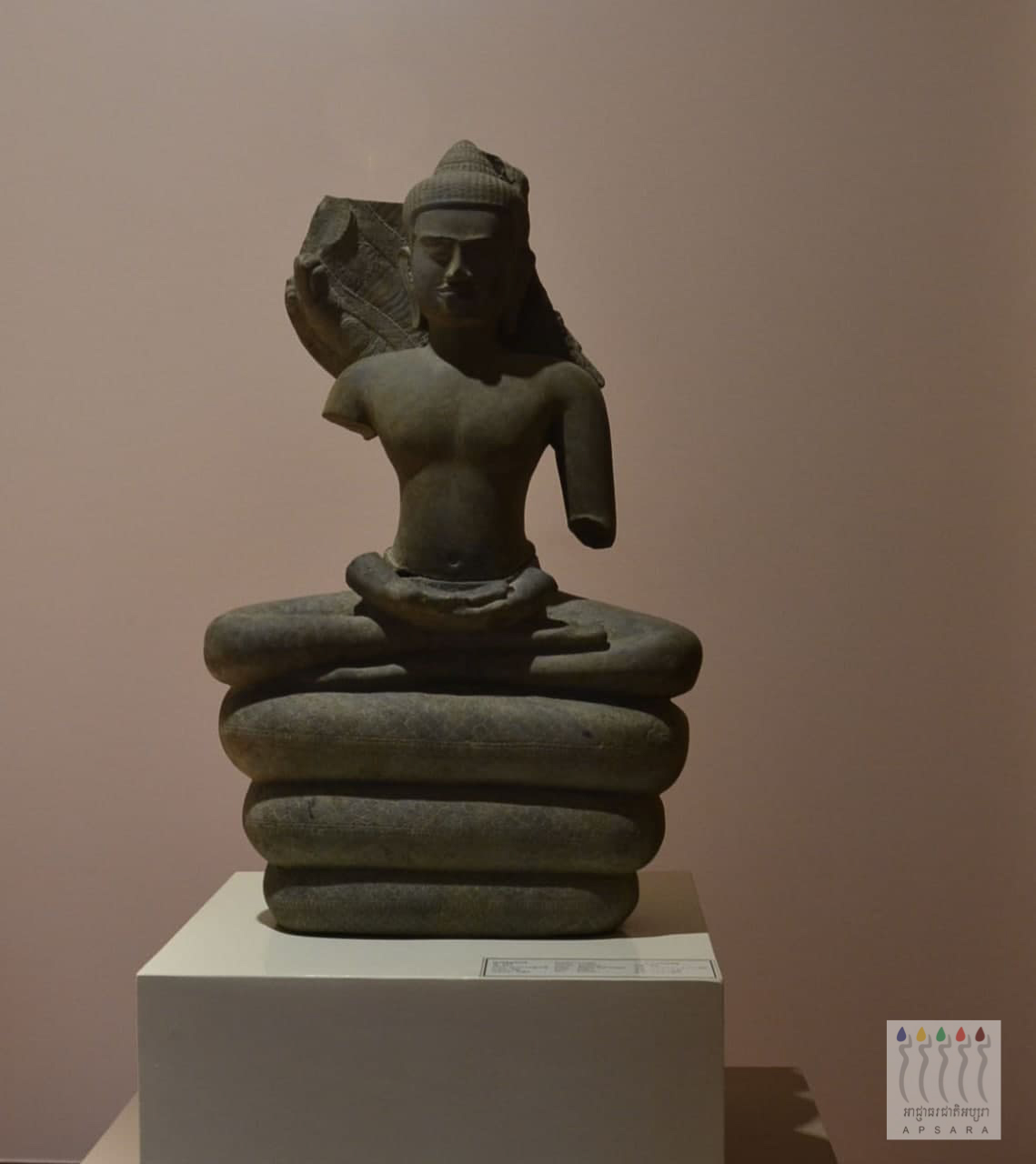 Necropolis Burial Exhibition (Koh Ta Meas and Prei Khmeng)
     Koh Ta Meas is a large flat mound located in the western Baray, 1,300m to the west of the Mebon. It contains evidence of a Bronze Age prehistoric settlement, with an associated necropolis, dating from a least 3000 years old. In addition, the small temple of Prei Khmeng is located near the western bank of the Western Baray. Excavations carried out by Khmer and French archaeologists in 2004 and 2005 unearthed large-size ceramics, jewelries, utensils, animal bones and fish bones, buried alongside with corpses.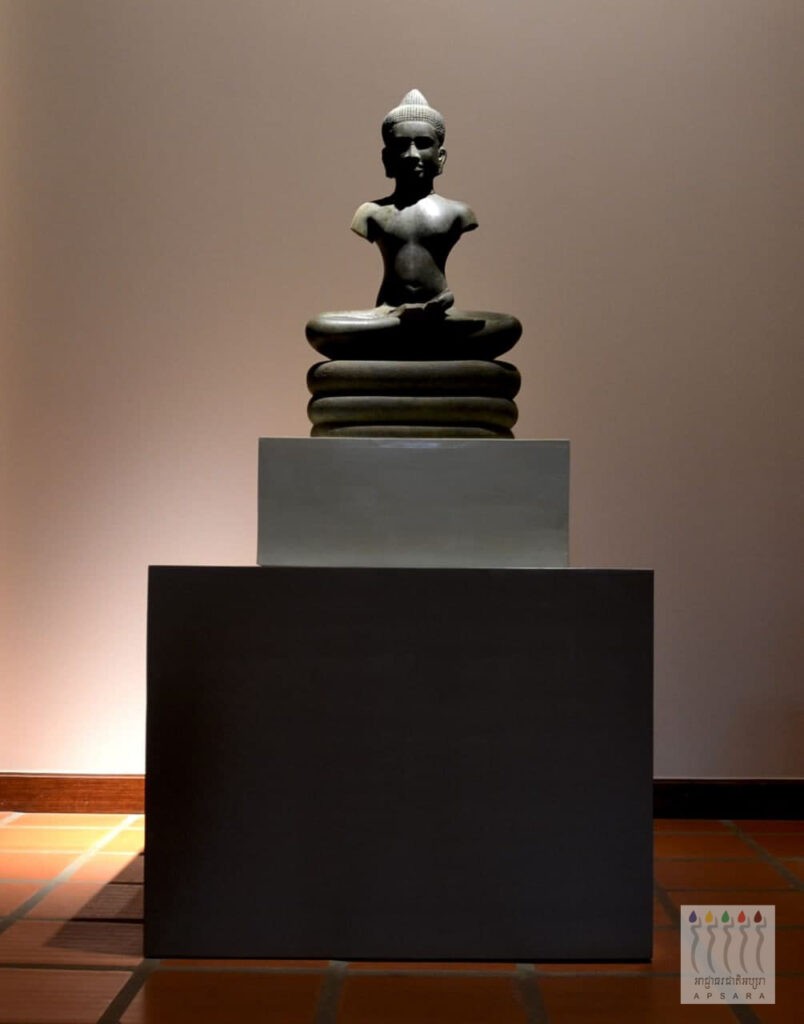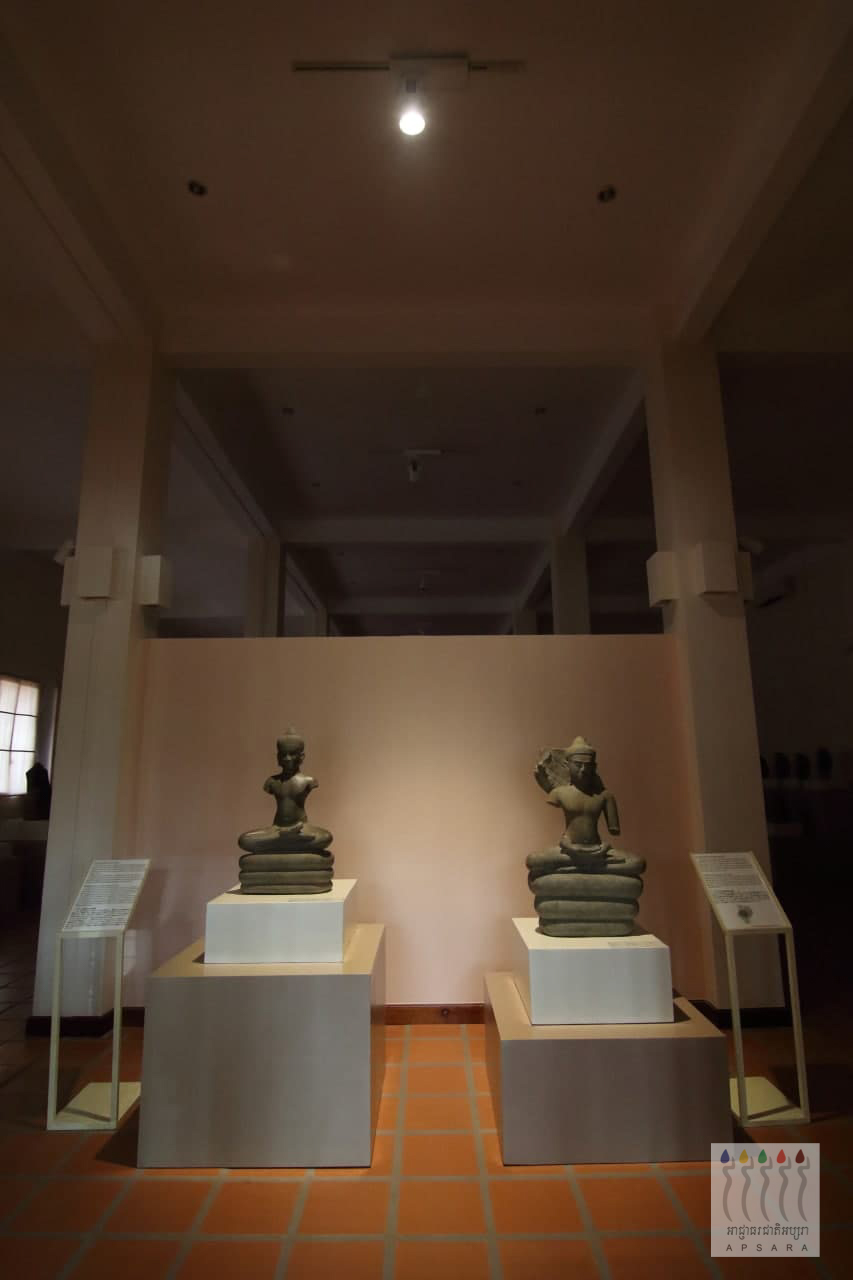 Ceramic Exhibition (Kok Patri Temple)
     In 2005, Apsara team found more than sixty pots and other artifacts. The ceramics from the excavation were used to bury cremated remains. Some of them were imported pots from China, Japan, and Thailand and some were locally made. Radiocarbon dating dated the cremated remains to the 15th-17th century and the ceramics containers were dated from the late 15th – 19th century.
Take A Tour Of The musem gallery
Info and tips for visitors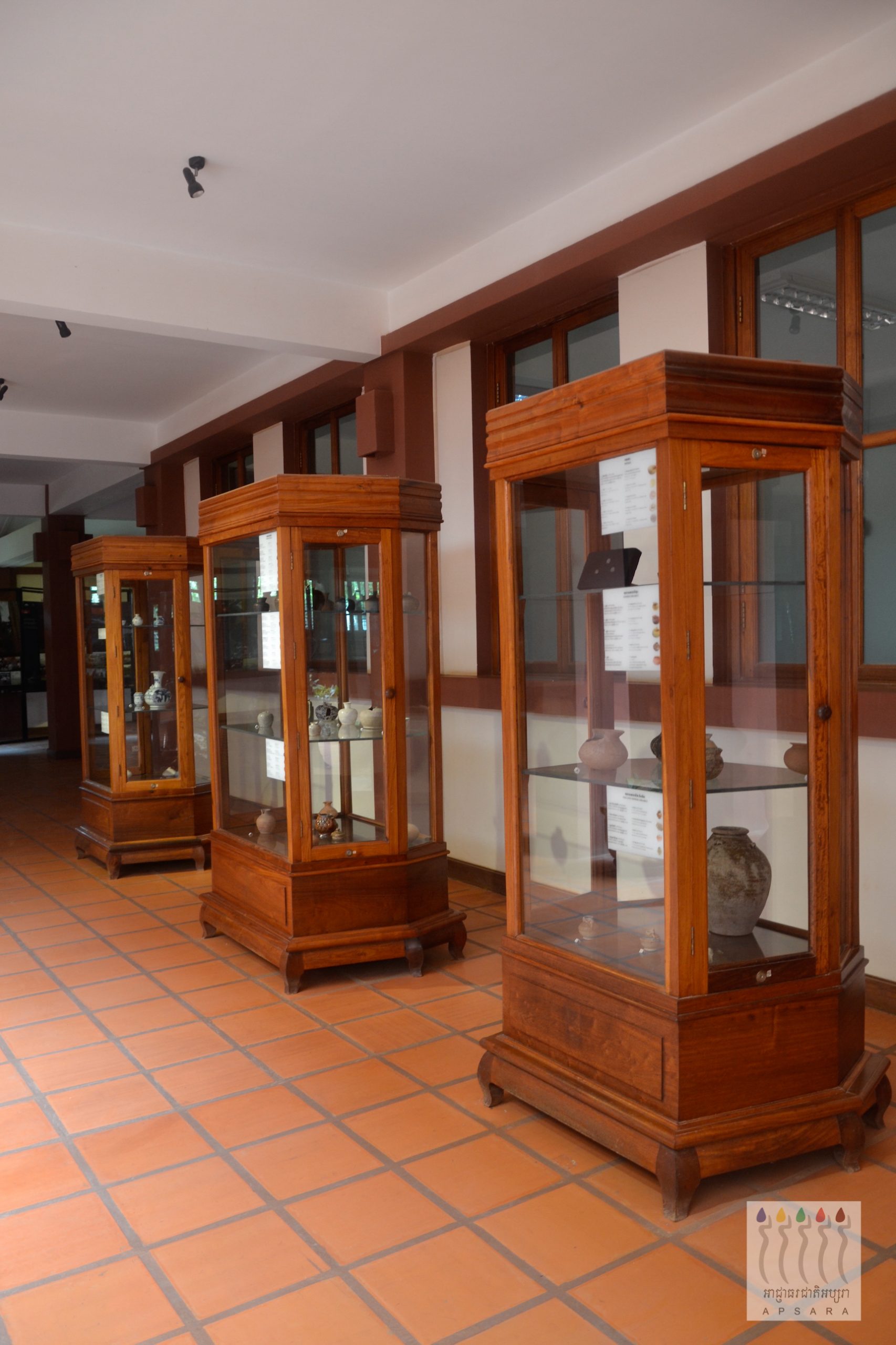 Other Services
– Rubbing on molding for souvenir: Free for small size paper.
– Free heritage education on first Saturday of every month.
– Library of 3000 books related to Southeast Asian religion arts archaeology anthropology and linguistics.